Chad of CK Outdoors in Burley, Washington sent us some pictures of the custom knives he makes along with custom kydex FireSteel holders for his FireSteel.com FireSteels.

He writes " thought I'd share some pictures of what I do with your ferro rods. I make hunting/ bush knives and include a ferro rod with each knife. I use ONLY your ferro rods. Great product at a great price.

Thanks! "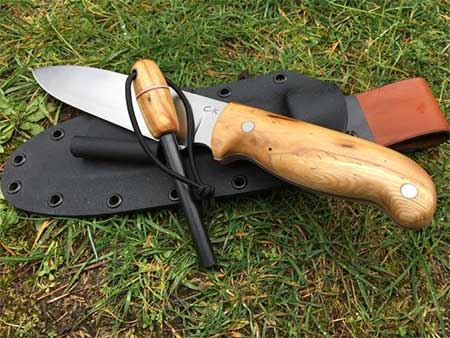 Well done, Chad I've always liked bushcraft knives and beautiful workmanship!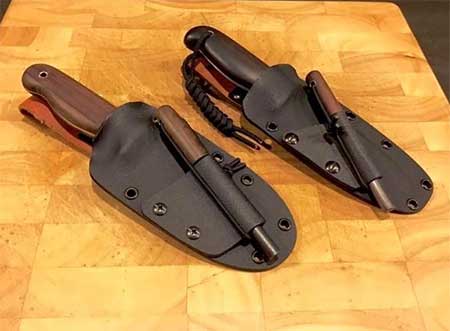 Tony over in West Springfield, Massachusetts sends us pictures of his home made antler FireSteel handles.

" Hi Ron, I really like the firesteel rods. Thought you might like to see what I did with mine. Tony".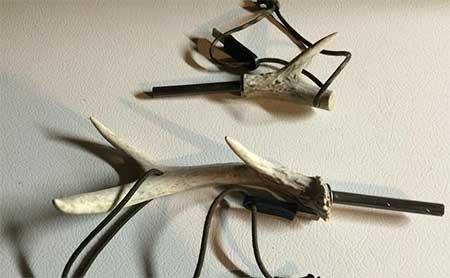 Yes indeed, each of Tony's antler FireSteel handles is unique and naturally attractive. He even puts small sections of antlers to good use, which gives me an idea for all the "chewn" bits of deer and moose antler I find laying on the forest floor while hiking.
John, owner of UW Gear, a custom tactical gear maker based out of Florida, recently made an excellent video discussing his FireSteel.com FireSteels and especially the GobSpark Armageddon.
I've always enjoyed John's videos and have learned alot from him. Be sure to check out all of his content on the Alpha-Charlie Concepts youtube page.
Recent Posts
FireSteel.com LLC has mailed out tens of thousands of packages over the years. We pride ourselves …

Chad of CK Outdoors in Burley, Washington sent us some pictures of the custom knives he makes alo …

We finally have our new FireSteel.com Square FireSteels in stock and posted for sale. What's …